I have previously blogged about some of the online tools which can be used to create quizzes, or used as a facilitator of discussions.  Many of these apps and websites you may know and there are some you may not know. I thought that it would be useful to create a concise list in one place.
These tools are great for studnet assessment (teacher and self).
Assessment for learning (Formative assessment: prior knowledge). These quizzes can be used to find out what students  already know about a topic. If you use the quiz as a whole class activity you can generate discussion around each question to hear any misconceptions.
Assessment as learning (Formative Assessment). This is the assessment which will guide your teaching as the students are learning. Create a discussion around the quiz to check for understanding, misconceptions etc.
Assessment of learning (Summative Assessment). Create online discussions and quizzes to check to see how much students have learned. This can be done through teacher directed quizs or student created quizzes (you can't create a correct quiz if you do not know the content).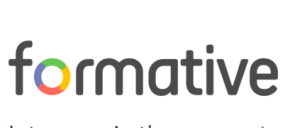 Formative (free): Launched about 9 months ago, this tool is similar to Socrative and Kahoot, but with a twist. Formative allows a variety of responses (text, quiz based, and also drawing which is great for math). Other options include upload of images, documents and you can embed You Tube videos. As a teacher, you have the option of viewing all answers live and then downloading the results in the form of an excel document.
---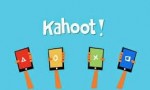 Kahoot (free with the ability to upgrade) – This is web based and at the moment this has to be my favourite tool to use in class. Interestingly when I was creating this list my son (year 8) made a comment that class was more interesting when we could use Kahoot. This tool is free and allows you to create a quiz for your students on any topic you like. The interface is easy to use and allows you to use images, video and text as part of the quiz. There are a lot of quizzes which have been created or get your students to create quizzes themselves.
---
Zaption (free with the ability to upgrade): LOVE< LOVE< LOVE….this is currently my favourite online tool at the moment. Use You Tube Videos to create your own online interactive video. This tool allows you to add short answers, multiple choice, discussion points at points during the video. You could play the video in class and the video will stop and prompt with your chosen questions. This would be an excellent tool for flipping the classroom.
---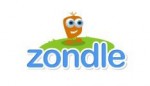 Zondle (Free with the ability to upgrade): 20 different types of questions, the ability to upload images and video. A variety of interactive games.
When you have created your games, you can match each game to students. They are then able to use a variety of games with the same content. This has some interesting phonics and spelling games which you can create yourself.
---
Flip Quiz  (Free with the ability to upgrade) Create your own jeopardy style online board game with this free program. The program allows you to add text questions, or add images to pose the question. This would be an excellent game to use on the interactive whiteboard. Divide your class into teams and play the quiz. Here is an example of a quiz which has already been created by another user.
---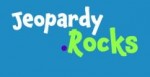 Jeopardy Rocks (Free with the ability to upgrade): Create your own Jeopardy-style games.The free version allows you to use text. The pro version allows you to embed pictures and videos are part of the question. 
---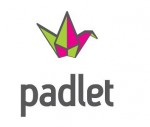 Padlet: (Free): The reason I love Padlet is because it is collaborative an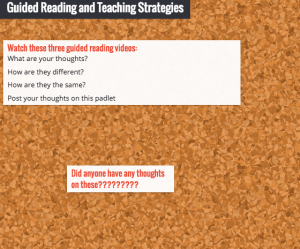 d open-ended. This is a free web-based tool, and it also has an app version. Padlet is a virtual pinboard where you can add text, pictures and video to the board. As a teacher, you could write a provocation and get all student responses in one place eg/ Shakespeare is the greatest writer of all time. Students can then add responses to the board which gives an insight into their thinking. When I create a Padlet to use in class, I give each student a QR code (this is much easier than typing in an address).
---
Socrative: (Free).… This tool has been around for a while and is excellent to use for in-class discussions. I particularly like the fact you can email the results. This tool also operates across platforms (web and ios).
---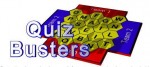 Quiz Busters (free) : This tool allows you to create an online game with any content. The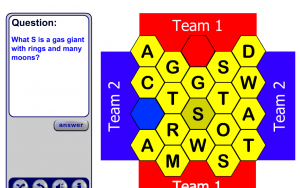 class is divided into two teams and the team which gets the questions right and moves across the board is the winner. The tool is quite easy to use and navigate. There is also a wide range of games which have been created by other teachers
---

 Arcade generator: (Free):  Turn any type of content into an arcade game. This could be teacher created or student created. This tool also allows you to embed the games into a blog, or just use the URL. Create a wall in your classroom with QR codes which take students to the games that have been created. 
---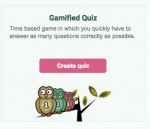 Quizworks: (Free with the ability to upgrade) Is an online quiz creator. You can sign up for free and access free features. For an additional charge you can access additional features.
---

Quiz Eggs (Free for 30 days then $50 a year): Quiz eggs
Has the option to choose from 8 different question types. You can upload images as part of the quiz. The data is collected with the

ability to download results.
---
Quizalize (free):  This is a new tool, which allows you to create quizzes that students can use
individually, or you can use it as a whole class tool like Kahoot. The thing which I love about this tool is that it shows the students how many of the questions they got correct and the why. Generally with Kahoot you see it on the whiteboard with the teacher, but this tool allows the students to see their individual results.
---

 NearPod (free), this is web based and also ios. Nearpod is amazing, it reminds me of an interactive power point. It has far too many features to discuss here but have a look at this You-Tube video to see  how fantastic this tool is. Highly Recommended.
---
Google Docs (free): As part of google docs, you are able to create quizzes and then all the results are collated on a spreadsheet, very handy for collecting data.
---
Power-Point Quiz Games: This site has premade templates for a variety of games including family feud, who wants to be a millionaire etc. There are just so many options !!! Don't have the time to create these games? What about teaching the content and getting your students to create the games to play as a class.
There are many other types of tools available, but the ones above are the ones that I use most often.