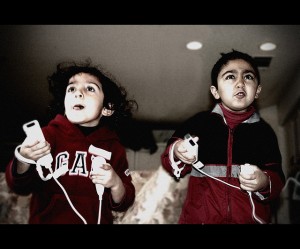 I have been posting recently about different gaming platforms and it was opportune that I found these excellent readings on gaming.
Digital learning and Teaching  Victoria, has just published their inaugural  first journal. The journal has a wealth of interesting articles written by pre service teachers, classroom teachers and academics on the topic gaming in education. The FREE journal can be accessed here.
This topic, I believe is becoming a more prominent in education particularly in light of the Horizon Report K-12 which states that gamification is a key trend in the next two to three years. In conjunction with this in Australia the National Curriculum is awaiting final endorsement of its technology domain for P-10 which will contain aspects relating coding. This domain titled technologies can be accessed here.
All of these factors combined with educators trying to engage 21st century learners creates complex, yet exciting times.