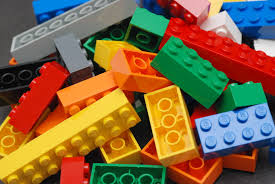 With the much-anticipated launch of the Lego movie on the weekend, I thought how exciting it would be to use Lego and ICT for learning and teaching in the classroom. Lego has a education section with ideas and resources you can purchase with the accompanying kit which is great, but we don't always have the set, or the money to purchase it. So this Lego post uses your average basic Lego blocks
History of Lego
The history of Lego is very interesting, children could research the history
Lego club TV have a fantastic animated version of the history of Lego. http://www.youtube.com/watch?v=NdDU_BBJW9Y
Create a timeline using tiki toki or softschools using the information which can be found on the Lego website about the history of Lego. http://aboutus.lego.com/en-us/lego-group/the_lego_history
National Geographic created a Lego documentary which is EXCELLENT. You could use this video in several ways. The class could watch it to get a background on Lego, they could take notes and then provide a synopsis of the documentary (summarizing), you could pose some questions which the children need to answer.
James May Toy stories. In this episode James May builds a real life-sized house from Lego. It is fascinating to watch. After watching the one hour episode I got my class in pairs to draw a design of a Lego house, which was labelled and a design brief was constructed.. Each pair then built their model from Lego we took photos of the process and the class had to present their design and the house and talk about the design and building process (what worked? what needed to be changed? etc). The presentations were video and then sent home for the parents to watch. This process incorporated many different curriculum areas including pattern, symmetry, measurement, technology, design, writing, speaking and listening, art etc.
Ways to use Lego in the Classroom
Literacy
1. The Lego magazine has comics and articles you can sign up for it for at Lego.
2. Teach the class about Onomatopoeia by
downloading the free Lego comic and  looking at the words. Identify the onomatopoeia words and get the children to brainstorm additional words. students can then use these words in a story. poem or comic.
3. Read Lego books, there are a lot of Lego books and some are even leveled.
4. Create comics using Lego characters.
5. Children in groups can produce a story board and then create their Lego movie Use imotion or stop motion apps to create a Lego movie. You can then save the movie and import into imovie and add text and music.
6. Play barrier games with the Lego to extend teaching and listening skills.
7. Use the Lego movie app, design your own character and then create a story. The movies created could also be procedural texts, the characters are showing you how to do something, they could be poetry texts, they could be news reports on an event or a documentary about the first visit to space.
8. Use Lego mini figures as the figures in sight word games
9. Lego Education has story visualization where students can use backgrounds and create a story board for their story. They are able to upload the photos they have taken of their Lego scene and add text.
10. Use mini Lego sets in reading rotations for sequencing, reading from let to right, understanding instructions
11. Build a Lego figure and then describe it using adjectives
Maths
1. Lego is great for teaching fractions get the children to make label and then photograph their work.
2. Lego is great for measurement, measure the height of a Lego tower, predict how many Lego pieces the table is long.
3. Use for spatial awareness and position
4. Create patterns using Lego.
5. Count the Lego and sort ( 10 groups of 10) etc.
6. Build Lego Cars and measure the distance they travel down a slope, change the angle of the slope and try again
7. Play Lego Junkbot for problem solving. I would get the students to see if they could get as fewer moves as possible. This is also good for building resilience and persistence as they will start saying it's too hard !!! I would talk to my students about AhHa moments (that feeling you get when you finally work it out).
Lego printable
The Lego Alphabet can be downloaded here
Lego Games and Apps
The Lego site is fantastic with lots of free games for the children to play. I wonder how we can use these games as part of our curriculum? There is a lot of research into gaming and education, particularly in the area of engagement. James Gee has a lot of published work on this subject ( What video games have to teach us about learning and literacy and Language and Learning in the Digital Age  are 2 great reads). If planned appropriately gaming can have wide ranging educational benefits.
For example Lego mini figures puzzle hunter is a strategy game which is good for problem solving
There are lots of Lego apps which are free. The majority are games based. They could be used and evaluated as a text as some of the games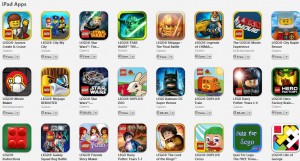 follow the structure of a narrative. Students could write game reviews and the publish them on a class gaming blog, they could produce and write episodes like  Good Game SP and then video their game reviews etc.