I have discovered some more fractions apps in the app store. There are plenty of apps which focus on fractions, but some of them are confusing and a little boring. Here are some which I thought were good. These are in addition to the concrete experiences that the students have already had.
Chicken Coop Fraction App is a Free game where you are required to convert the fraction to a decimal and then estimate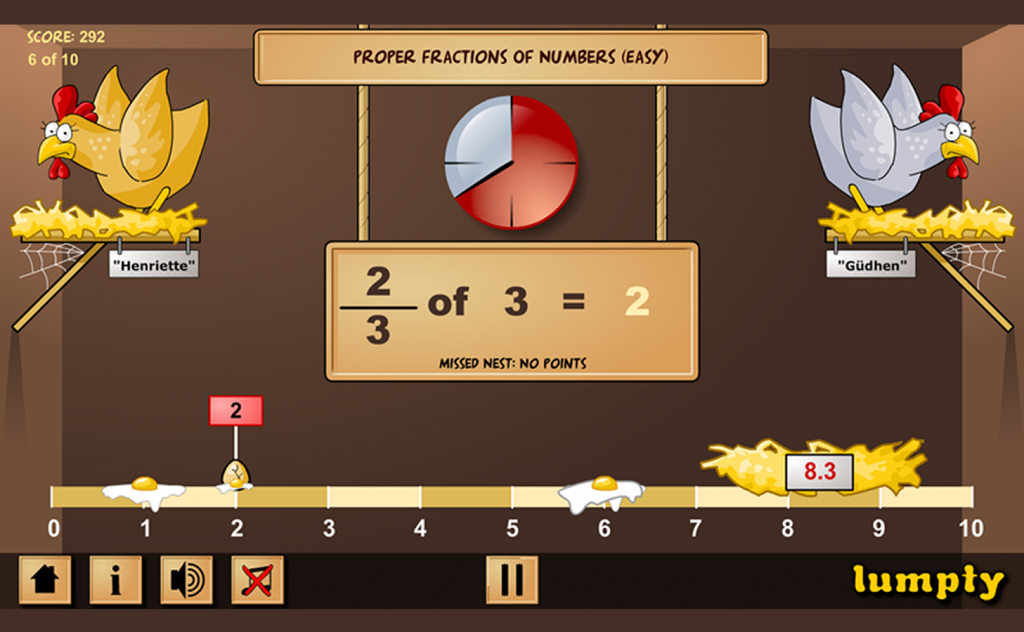 that number on the number line. It is quite funny as the chicken lay the eggs in the nest.
https://itunes.apple.com/au/app/chicken-coop-fractions-game/id484561886?mt=8
There are various levels  (easy and hard). The app deals with proper and improper fractions. The game can be timed or you can turn off the timer under game settings.
Thinking Block Fractions is a FREE app where you can model fraction problems. This would be a good app to use with the
whole class n the interactive whiteboard. https://itunes.apple.com/us/app/thinking-blocks-fractions/id670767677?mt=8

GeoBoard  is another FREE app. Although you would normally use geo board for modelling and designing shapes, you can also use this app and get the students to model the fraction. https://itunes.apple.com/au/app/geoboard-by-math-learning/id519896952?mt=8
You could then get the students to make a book using 30hands or story creator and they could narrate the pictures they create. Or they could use screen chomp to narrate what they did to make the fraction.
I have provided a quick overview of these three apps below.
Enjoy