Today's apps which have gone FREE include:
Photo and Video transfer by Capable Bits which is usually $2.99 is free today only!. https://itunes.apple.com/au/app/photo-video-transfer-over/id591923366?mt=8
This app allows you to wirelessly transfer photos and video between your computer, iPad and iPhone. It is so quick and easy to use. No more getting out the cord and plugging it into your computer to get the students work. Now they can send it wirelessly straight to your computer/iPad.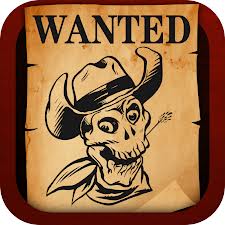 Wanted Poster Pro app is usually .99c  today it is FREE. You could use this app for lots of different  things in the classroom  https://itunes.apple.com/us/app/wanted-poster-pro/id580534596
At the start of the year to introduce the kids
As part of a book response activity (eg/ the big bad wolf) etc
Here's an example