Hi everyone,
I was intrigued after reading a twitter post about getting children to review their own apps. I have previously talked about getting students to create tutorials for apps using imovie, but it would be great to get kids to be critical thinkers about the media they are using.
I have created a worksheet which you can download here.
We all know the importance of getting our children to evaluate and critically examine the media they are using. If we think about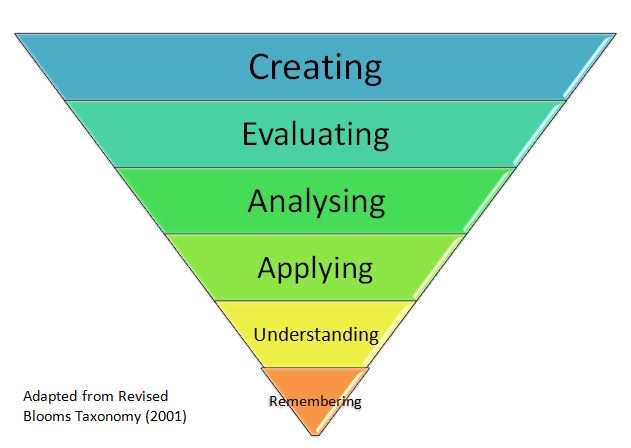 higher order thinking skills, particularly in reference to Blooms Taxonomy this evaluation is near the top of the pyramid. If you combine this evaluation of apps with the creation of a website or blog created by the students where they post their thoughts on these apps you would certainly be fostering higher order thinking skills. This could be completed in groups to foster communication, negotiation, presenting and listening to others ideas etc.
The students could also write a review of apps for the school newsletter with a different app being reviewed each week (that is definitely authentic learning).
Approach your local newspaper to see if they would they consider publishing an article on the app of the week / month which has been evaluated by the class?
Really the options are endless and with 75,000 educational apps in the app store this analysis is particularly pertinent.
Is anyone getting their children to review and evaluate apps?