The site teaching for comprehension and fluency created by Fountas and Pinnell has some excellent graphic oragnisers which have been specifically created for reading comprehension. You can download them as PDF's and then print them off. This is a great resource which is Free.  You can also use other sites I have blogged about including Freeology
I have included a screen shot below.
MCRC has created a Free 54 Page PDF which has printable graphic organisers to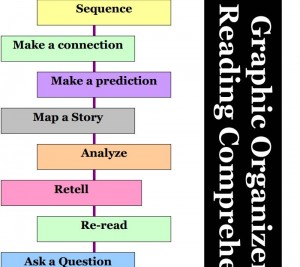 help scaffold comprehension skills. You can access this PDF here 
Does anyone use any other great sites?