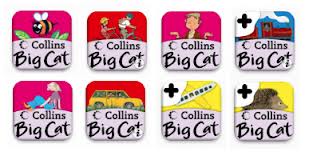 https://itunes.apple.com/au/app/collins-big-cat-in-garden/id499208536?mt=8
Wow, I can not believe that these great apps are free. There are eight different stories (8 different apps). They all have exactly the same features they just feature different stories. The app gives the children the opportunity to read the story themselves, get the story read to them or my FAVOURITE it has it's own story creator where the children can produce their own stories and then narrate their stories. All of the stories are interactive.
These books are more suited to the junior years
I have created a review of the app below
Ways to use this app in the classroom
1. As a interactive story that the children can read themselves or get read to them.
2. Use the story creator to design a new ending to the story
3. Use the story creator to complete a retell
4. Use the story creator to re create your favourite page and then record an explanation as to why that page is your favourite.
5. Use the story creator to create a sequel to the first story.
6. Use the story creator to create a new narrative using some of the characters in the book.
7. Use the story creator and on one scene choose your favourite character and describe what your character is like, this could be done via text or orally.