Hi everyone,
Just a reminder that next week is National literacy and Numeracy week
The website where you can access resources for this event is here. This year the Story Herman and Rosie by Gus Gordon has been translated into Auslan (sign language).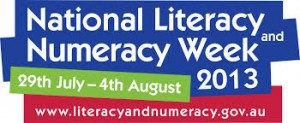 Maybe you could send home some of the great web tools and apps that you have found on here,  and get the children to have a go at home!
Have Fun
Kelly