https://itunes.apple.com/au/app/toontastic-free/id404693282?mt=8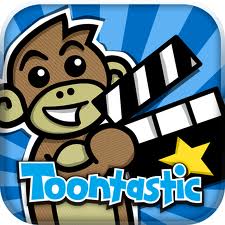 Toontastic is another fantastic FREE app. I LOVE IT !!!!!!! This app is open ended and can be used across a variety of curriculum areas. It is easy to use, it also allows you to add in your own narration  (Great for children's listening and speaking skills). It is described as a imaginary story telling app. I think it could be used from P-6.
A overview created by toontasticapp.
In my post about apps and blooms taxonomy, I played with the notion that Blooms Taxonomy needs to be flipped and it is through creation that we will move through the other levels of Blooms taxonomy. All children love to play and I think this app captures the essence of 'play' and develops higher order thinking skills.
The website even has a teachers guide which is free to download.
Classroom Ideas
1. You can use the app to retell a story which the students have read.
2. The students could create a new ending for a story.
3. The students could write their own narrative and then create it using the app.
4. The students could use the cartoon to recreate a narrative on a historical event.
5. The students could use the app to explain a concept or topic (eg how volcanoes form)
6. The children could use the story to introduce themselves at the start of the year.
7. Stories could be created around classroom expectations.
8. 'Social stories' surrounding issues such as making friends, dealing with conflict, moving to a new school could be created by the children.
This a interesting way to use this app as a silent movie, would be good if you were looking at the use of music to create emotion, the history of film. This one was created by toontasticapp