Todays post follows on from the last two posts but this time focusing on 3D shapes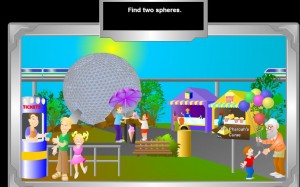 http://www.starrmatica.com/standalone/starrMatica3DEarthExploration.swf – I used this is on the whiteboard as the start or for a reflection at the end of the lesson. My class used to love it.  The game is set up so the children need to find the 3D shapes which as hidden in the environment. There are 5 different settings and a number of 3D shapes to find.
http://www.primaryresources.co.uk/online/longshape3d.html – This game is by primary resources. You need to find and click on the 3D shapes. It acts as a great discussion starter, or again it can be used at the end as a reflection on what the children know.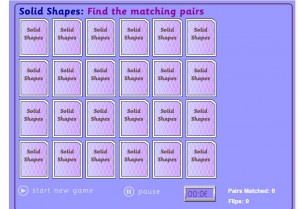 http://www.crickweb.co.uk/ks2numeracy-shape-and-weight.html#MatchingPairs3Dshape A 3D shape game which could be played on the interactive whiteboard or on individual laptops.
You Tube
Harry Kindergarten:
Teaching with Video