There is an absolute plethora of shape apps, here are just a few.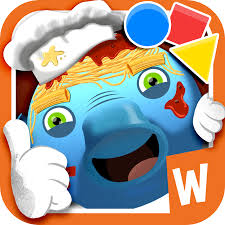 https://itunes.apple.com/us/app/shape-monster-learn-different/id614505460?mt=8 – This is a free app where the students have to post the shapes into the monsters mouth.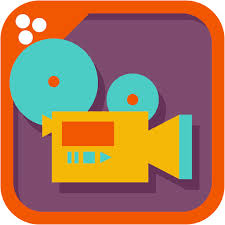 https://itunes.apple.com/us/app/easy-studio-animate-shapes!/id593847174?mt=8 this app is $3.99 but is so much fun, it allows you to create pictures using basic shapes and then you can animate them.

https://itunes.apple.com/au/app/shapely-shape-your-photos/id569366421?mt=8 – This app is FREE, it allows you to turn pictures into different shapes. i like this app as it is a little more creative and interesting than basic shape games.
https://itunes.apple.com/us/app/timor-alligator-treasure-box/id466866771?mt=8  Timor the alligator is an FREE interactive book about shapes when you swipe your finger across the screen it reveals hidden items, it is very simple but would be an engaging starter to shapes.
You could also use open ended apps like screen chomp where the children draw and describe the shapes, doodle buddy where students could draw the shape you describe, draw pictures using the shapes etc.
iMovie would also be fantastic the students could make their own songs, poems, stories or  plays about shapes and create educational movies for the other grades.