There is a plethora of websites which contain interactive shape games. These games act as a reinforcement and consolidation of skills. I have listed a few of these interactive games and songs below. This post id on teaching children about naming and the characteristics of 2D shapes. These games would be suitable for the junior grades.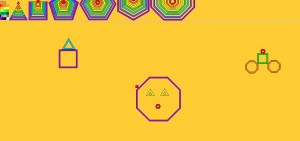 http://www.mathcats.com/explore/polygonplayground.html Polygon playground, this site allows you to drag the shapes and create pictures, patterns, etc. It would be good to talk about tessellations, shape characteristics etc.
http://www.bbc.co.uk/cbeebies/misc/games/misc-shapestore: The shpae store by the BBC. Allows the children to drag and match the
shapes to the ones in the picture.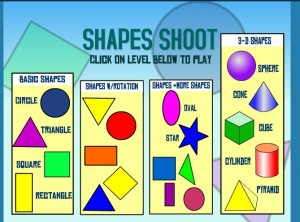 http://www.sheppardsoftware.com/mathgames/earlymath/shapes_shoot.htm another great game from fruit shoot this one on 2D shapes
TES iBoard have created a basic shape game where you have to create the picture using the shapes. This would be good on an interactice whiteboard and the students can move the shapes around.  http://www.iboard.co.uk/iwb/Positioning-Shapes-655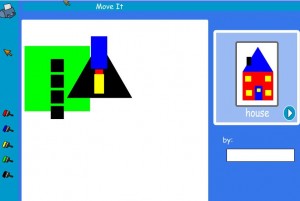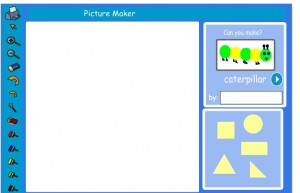 Another similar game for TES iBoard http://www.iboard.co.uk/iwb/Picture-Making-with-Shapes-653
http://www.iboard.co.uk/iwb/Shape-Grabber-595 this one is a little different, it describes the shape and the students
have to pull the shape from the river.
http://www.iboard.co.uk/iwb/Shape-Labels-702 In this interactive the children need to label the shapes.
And of course You Tube songs:
Harry Kindergarten
ohmygenius
Kidstv123: