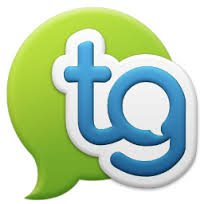 This app is Fantastic and it's FREE !!!!!! The app allows you to create short recorded stories using an avatar. You are able to customise the avatar and your backgrounds. It is fantastic for children's oral language skills. The one negative is you can only record for a short period of time. To overcome this I recorded several short stories and then used imovie to create a longer story with different backgrounds. It was very easy to do.
1. Create you tellagami and save it to the camera roll.
2. Open imovie and drop the clips into it. I then added some background music. An example of what I created is below.
Classroom ideas
1. Use the app to create stories with multiple settings.
2. The app could be used similar to screen chomp where the students have to explain something they have discovered or leanrt (eg, how a volcano is created, how you use near doubles as a mental maths strategy, why the character in the story behaved the way they did etc).
3. Can be used to practice reading fluency.
Has anyone else used this in a different way.