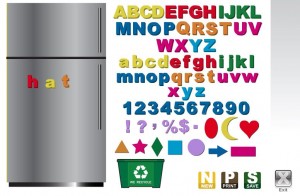 Today's post is all about interactive alphabet letters which can be used on whiteboards, individual computers or iPads to model learning.
http://www.abcya.com/alphabet_number_magnets.htm
This game allows the children to create words on the fridge using magnets. What I like is that it says each letter as you click on it.
http://www.bigbrownbear.co.uk/magneticletters/index.html – This is similar to the site above,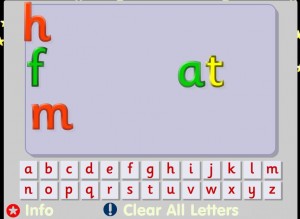 however it does not say the name of the letters when you click on them. It does however allow you to drag and drop the letters
http://www.crickweb.co.uk/ks2literacy.html – Crickweb has a site which uses sticky letters rather
than magnetic letters however it works on a similar principle as the ones above.
Classroom Ideas
This site could be used with the whole class as a warm up activity or individually.
1. Use to identify letters of the alphabet ; find me a 'f'
2. Could use it to match upper and lower case letters; find me a little f and a capital f and drag them onto the fridge.
3. For CVC words; how many 'at words can you make?" How many 'in' words can you make?
4. Use to blend sounds together; I have 'spl' and 'at', can we blend them together? what word does it make?  'splat"
4. Children can make their spelling words using the letters.