This website allows the children to plan and create their own game based on star wars the clone wars. It is fairly easy to navigate although the game design itself is a little fiddly. Although once the children had a play I am confident they would be able to navigate the program.
http://starwarsgamecreator.cartoonnetwork.com.au/
Classroom Ideas
Imagine using this for maths, literacy, design and technology, interpersonal development, intrapersonal development, ICT :
The children could use graph paper and design their game first and then get onto the website and create their game. The website allows you to test and then further refine your game.
The children after they have designed their game could write a gamers review, create a story surrounding the events of the game, create a video tutorial using screen capture technology which shows others how to use and navigate their game.
They could write instructions on how others can create their own game. The possibilities are endless.
The children could then swap games and play each other, filling in a peer reflection rubric on what they though of the game.
This type of lesson would cover quite a few curriculum areas:
Literacy: Speaking and Listening, writing for a purpose, reading
Maths: Data, location, spatial awareness, problem solving
Technology and Design: design and modification of the game.
Personal learning: Self Assessment, communication with others.
There are also Ben 10 and Batman Game Creators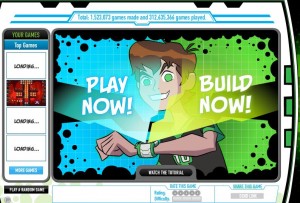 http://gamecreator.cartoonnetwork.com.au/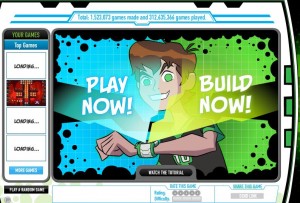 http://batmangamecreator.cartoonnetwork.com.au/