Homophones are words that sound alike but have different meanings. There are lots of interactive websites which deal specifically with particular homophones (eg/ to, too, two, there, their, they're), however in this post I am going to take a broad view. As with any of the tools posted on this blog it is important that these skills are taught and learnt in context and these interactives here are used to support and reinforce learning.
One of my favourite you tube clips on homophones created by between the lions
Or better yet get out your video camera, create some music and get the kids to create their own video on homophones.
Some games to teach the concept:
http://www.vocabulary.co.il/homophones/ – This site has activities which have been divided into grade levels. Each activity goes through a specific pair of homophones.
http://www.learninggamesforkids.com/vocabulary-games/homophones-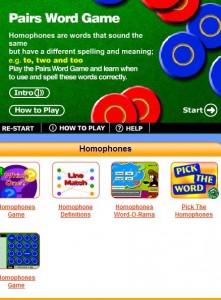 games/homophones.html – This site
has a variety of games which focus on homophones
http://gotkidsgames.com/hom/hom.html: car racing homophones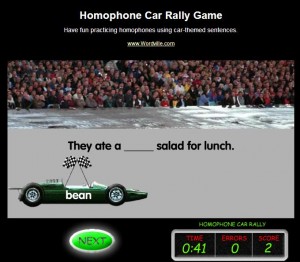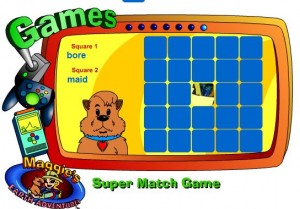 http://teacher.scholastic.com/activities/adventure/grammar5.htm# This game uses text to get the children to find a pair of homophones

http://www.sparklebox.co.uk/literacy/vocabulary/homophones.html#.UXUkbbXDCSo A collection of free printables from Sparklebox on homophones
There are also lots of picture story books which are a bit of fun.
Dear Deer by Gene Barretta is a funny look at homophones.
Eight ate by Martin Terban focuses on Homophone riddles. 

https://itunes.apple.com/us/app/homophones-free-english-language/id519850392?mt=8 A FREE app for the iPad which focuses on homophones