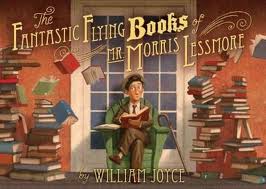 The Fantastic flying Books of Mr Morris Messmore BY Wiliiam Joyce is a beautifully written story. The book cab be used as a stand alone book which is great to read and then 'unpack' the vocabulary and the story with the class. However there are also various multimedia aspects which have been developed for the book
1. The imaginaton app which is created for the ipad turns the book into and interactive book. It is the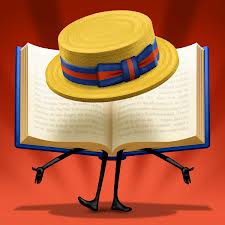 most amazing thing !!!! I highly recommend the purchase of this app. It is priced .99 cents. All you have to do is open the app and then point the ipad at each book page, it will then read each page and each page comes alive.
https://itunes.apple.com/us/app/imag-n-o-tron-fantastic-flying/id534396897?mt=8

There is another app which allows for a different type of interactivity with the story this app is $4.99 https://itunes.apple.com/us/app/fantastic-flying-books-mr./id438052647. This you tube app by kindlereviews shows what the app looks like.
And you can buy the short film from itunes for $2.99, which is absolutely brilliant.
https://itunes.apple.com/us/movie/fantastic-flying-books-mr./id439399261