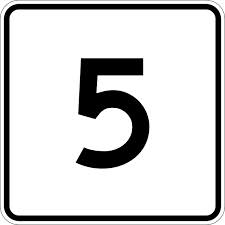 I thought that I would continue with the counting posts with a focus on counting by 5's
My favourite you tube clip from have fun teaching
One from Robert Ramano
Or how about you get the class to make up their own counting by five songs. You could create pictures and then sequence them in movie maker, or just use a video to tape the chn singing a rap. This would really embed the children's learning and then the songs could be sent home for the children to use there.
Some Interactive Games
http://www.oswego.org/ocsd-web/games/spookyseq/spookycf5.htmlSooky sequences. Children need to type in the next number in the sequence
http://www.ictgames.com/fairyfog5s_v2.html – ICtgames has a sequencing game where you need to click the correct insect for the sequence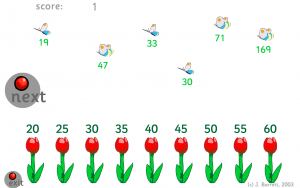 http://www.ictgames.com/whackAMole/index.html – Whack a mole again but with 5's this time.
http://www.primarygames.co.uk/pg2/splat/splatsq100.html I have posted already about splat squares and place value but you can also use it to skip count by 5s.
Anyone know of any others?