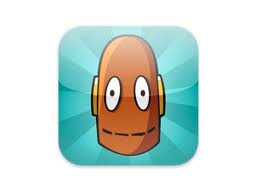 https://itunes.apple.com/au/app/brainpop-uk-featured-movie/id412037420?mt=8 – Brain pop is a FREE app which is based on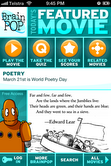 the brain pop website, which is an animated educational website. It has several categories including literacy, social sciences, science, math, health and arts .  Each curriculum area contains movies, games and interactive activities. There is a free section and the other sections you would need to pay for. It has a featured movie every day. As a class you could look at the featured fact of the day.
The website Brainpop http://www.brainpopjr.com/ is also well worth a look.