Today I thought that I would add some specific  apps that are a little fun in the classroom for Easter. I have only included free apps here.
https://itunes.apple.com/gb/app/easter-egg-design-generator/id511297018?mt=8 – This app allows the children to design their own Easter egg. My hint though TURN THE SOUND OFF. It would be extremely annoying!!!! It is very basic and children could use it once.

https://itunes.apple.com/ca/app/easter-basket-maker/id425972642?mt=8 – This is a similar app where the children design their own Easter basket, it's very simple to use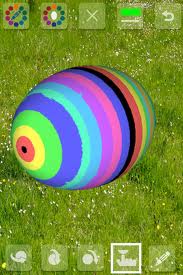 https://itunes.apple.com/hk/app/egg-a-sketch/id422494528?mt=8 – design your own Easter egg
Ideas for using these three  apps:
1. You could use this app as a barrier game to develop speaking and listening. Two children would have the app with a barrier in between. One child would give the instructions on how to design the Easter egg an the other child would follow  the instructions.  At the end the two designs are compared.  This is great for developing active listening, audio discrimination skills and giving specific instructions etc.
2. You could read a Easter story and then get the children to design their egg. (talk about the history of egg painting)