http://www.google.com/culturalinstitute/worldwonders/ – Another gem from Google. This wonderful interactive site allows you to explore all the wonders of the world. From Historic to Modern Day wonders.  I find it absolutely amazing that we can now bring the world into our classrooms without ever having to leave. It really dissolves the walls of the classroom and allows for increasing globalised learning. It is incredibly easy to use. Each site you visit has information, photos, the ability to look around the site (similar to Google street view) and shows you the 3d representation of the site.
Ideas for the classroom:
1. Use the site to research historic places of interest and children can create a projct.
2. You could showcase a site and do a shared reading and look at the pictures etc. The children could then get into one of the postcard maker app or sites I have previously blogged about – http://ictintheclassroom.edublogs.org/?s=postcard and create a postcard using the details they have discovered. This would be good for writing and reading comprehension.
3. The children could create a travel brochure of the destination. (Note: That you would need to first scaffold the children by bringing in and looking at the features of travel brohures this site http://www.travelbrochures.com.au/napp/show/Home.htm has all sorts of examples.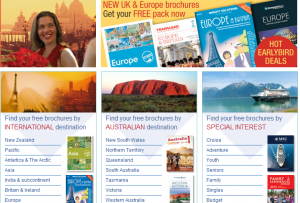 The main features of the text would need to be identified with the children so they gain a firm understanding of what features they need to include). These brochures could be created using the templates in Microsoft publisher or another great free website is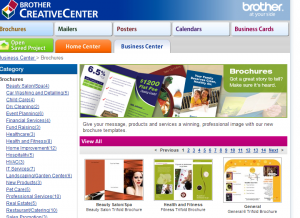 http://www.brother.com/creativecenter/us/en_us/business/brochure/index.htm which allows you to create and then print your creations.
The class could use the pic collage app on the iPad (http://ictintheclassroom.edublogs.org/?s=pic+collage) to create the brochure.
4. You could look t famous places around the world and then Skype a school in the area.
5. Children could use iMovie app (https://itunes.apple.com/za/app/imovie/id377298193 $5.99) to create a commercial 
advertising one of the wonders.  iMovie ia a fabulous open ended app that I have used extensively. The benefits include the ability to very quickly edit your work. You can also add text, sound effects etc.
Google even provides a PDF of how to use the site with lots more ideas for the classroom.
http://static.googleusercontent.com/external_content/untrusted_dlcp/www.google.com/en//culturalinstitute/worldwonders/files/primary-guide_en.pdf

Has anyone used this before in the classroom????? Enjoy