Continuing on from yesterdays post. Today's post lists various websites which can be used to play interactive games to reinforce an extend children's learning of place value. There are numerous games, here are a few.
http://www.abcya.com/base_ten_bingo.htm – Allows you to play Bingo using the ones, tens, hundred, thousand blocks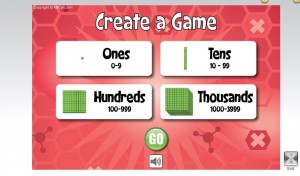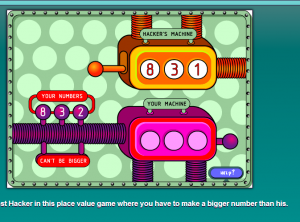 http://pbskids.org/cyberchase/math-games/number-sense/ – using 3 numbers you need to make your number bigger then your opponents. This game is based on the tv show cyber chase.
http://www.ictgames.com/sharknumbers.html – This game uses 2 digit numbers. The number is shown using MAB and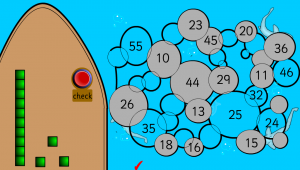 then you have pick  the correct number from the bubbles. If you are wrong the shark takes a bite from the boat.
http://www.bgfl.org/bgfl/custom/resources_ftp/client_ftp/ks2/maths/bead/index.htm -This presents place value using  abacus. It allows the teacher to generate their own questions or the computer to generate the
questions.
http://www.bbc.co.uk/schools/starship/maths/games/place_the_penguin/big_sound/full.shtml – This game features penguins which you play on the corresponding numbers to make the number which is shown. It allows you to focus on two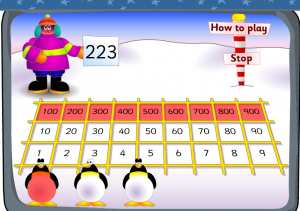 and three digit numbers.
Has anyone used any other ones?