I was talking to one of my friends over the weekend who I shared a class with. We were chatting about school and she said "I still use the timer and the name picker that you downloaded on the interactive whiteboard", I had forgotten about these FANTASTIC tools I used on a daily basis. So choosing what to blog about was easy today.
Classroom Ideas
1. I ran a daily writing block where my children at the start of every day wrote for 15 minutes. I used the timer to keep track of time.
2. I also had 5 minute maths and would set the timer for this.
3. Use it for pack up time.
4. Use the timer in maths (eg estimation – what could you do in 2 minutes? close your eyes and put your hand up when you think 2 minutes is up)
5. The name pickers are great for mixing the children up/ When I used these it caused much anticipation fro the class.
6. The name pickers can also be used for many other things not just names examples: Use the names of shapes and randomly choose a word and the children have to draw, make the shape from matchsticks. Add words like can not, would not and the children race to find the contracted form from cards on the floor (can't, wouldn't). Add vocab words and chn have to give the definition. Add words and chn have to put them in a sentence etc
 Timers
http://www.crickweb.co.uk/countdown-timers.html – This  features a countdown that is an exploding Bomb.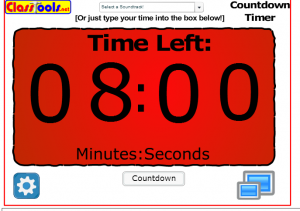 http://www.classtools.net/education-games-php/timer/ – Another type of timer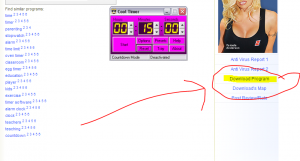 http://www.suggestsoft.com/soft/harmony-hollow-software/cool-timer/ – This was the timer that I used in my classroom. I loved that you could change the alarm sounds for the timer (old car, dog bark etc). I let my star of the day or week choose a timer sound for the week. This program is FREE but does require you to download it (which is great as it doesn't then require the internet to work). Now I have just spent 20 minutes trying to find the download button so I have added a screen shot with the button highlighted to make it easier for you guys. (Ignore Pamela lol ).
http://www.online-stopwatch.com/eggtimer-countdown/full-screen/ – Egg timer countdown
http://www.online-stopwatch.com/world-games-running/full-screen/ – This timer displays a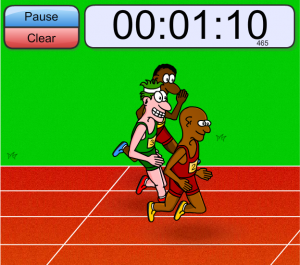 running race as the timer Counts down.
http://www.online-stopwatch.com/classroom-timers/ – More Timers here
 Name Pickers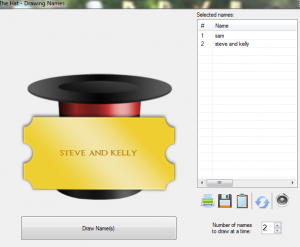 http://www.suggestsoft.com/soft/harmony-hollow-software/the-hat/ – I LOVE THIS !!!!!!!!!! Now I know I say that
a lot but The Hat is fantastic. It is a FREE name generator. The program allows you to add your class names and save them. The hat allows you to draw indiv, pairs, three names from the hat. It has a great drum roll as the names are drawn. (the children in my grade would always ask me if we could use the hat to pick the names all the time lol ). The program needs to be downloaded and will then run from your computer.. I'm sure you guys will love this resource.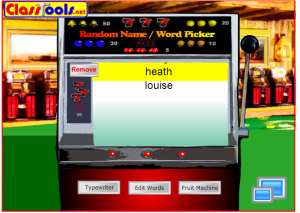 http://www.classtools.net/education-games-php/fruit_machine – Allows you to randomly pick names, it does pick indiv names but you could group chn manually.
http://www.teach-ict.com/contributors/andrew_hardy.htm – This is a really cool magic 8 ball program that shakes and
then chooses a child's name. You will need to download the program. It will open as an excel program. You then just follow the instructions to add in the children's name and then click on the 8 ball to choose a name. It would be lots of fun.
Enjoy!!!! Let me know if you use any.