https://itunes.apple.com/au/app/sparklefish/id432462341?mt=8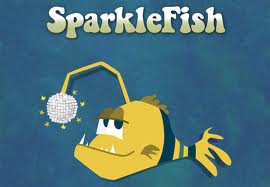 Sparklefish is a free app that is lots of fun. The children have to record themselves saying a word (noun, adjective etc) the app then turns these words into a story.
If you are going to use this app, it would be beneficial to complete some brainstorming first about what an adjective, noun is etc. The children could come up with lots of words and then these anchor charts could be hung around the room.
I would make smaller copies of these lists and the children would stick them into their writing folders, so they could reference them when they needed to.