There are a lot of online, interactive brainstorming tools and graphic organisers which can be used in the classroom. I have featured only two of these below and will endovour to add to this list as times goes on My previous post which was concerned with the use and pedagogy surrounding the use of graphic organisers is still relevant here.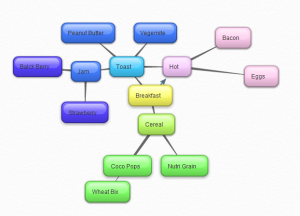 Bubble us is an online interactive mind mapping tool
Explore a Tree 
http://www.exploratree.org.uk/
This is a fantastic free website which I can't believe I have only just found !!!! It has some online interactive thinking tools which can be saved and printed.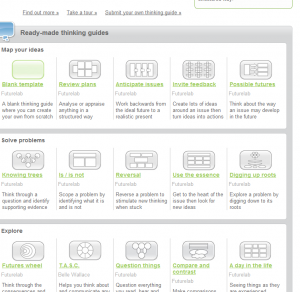 IPAD apps
Popplet is an app for the ipad, iphone which allows you to produce mind maps. It is very easy to use and allows you to save your popplet onto the iPad or email the popplet. There is a free lite version and a paid version for
$ 5.95.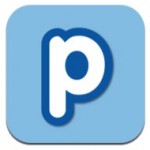 https://itunes.apple.com/AU/app/id374151636?mt=8&ign-mpt=uo%3D4
Total Recall is a free brainstorming app. This app allows you to save as an image or a PDF. Very easy to use.

https://itunes.apple.com/AU/app/id360443748?mt=8&ign-mpt=uo%3D4