Freeology
http://freeology.com/graphicorgs/

Freeology is a website which has lots of free printable graphic organiser templates. It is a great resource !!!
Graphic organisers are fantastic for higher order thinking skills. I used them extensively in my classroom. They are communication devises which show the organisation and structure of concepts and relationships. Graphic organisers can be utliised at the start of teaching to assess prior knowledge, during teaching to clarify and refine ideas and at the end to consolidate and assess learning.
When introducing a new type of graphic organiser it is important to ensure that you follow the following four processes.
Teacher Models how to use the graphic orgainser
Teacher and class co construct the graphic organiser
Groups of children co construct the graphic organiser
Individuals construct the graphic organiser
These processes ensure that the children have had a lot of support and scaffolding before they are required to individually complete the task, thus ensuring success.
Graphic Organisers can be used to
1. Structure writing
2. Scaffold reading comprehension
3. As a brainstorming tool
5. Used to organise and visualise thinking
6. Sequencing
7. Used to clarify main ideas and concepts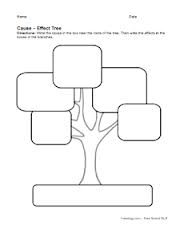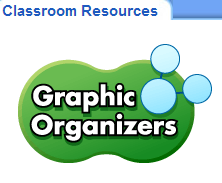 EduPlace
Eduplace also has lots of free printable graphic organisers which teachers and children can use
http://www.eduplace.com/graphicorganizer/
They can be saved as PDF files!
How do you use Graphic Organisers????