Tagxedo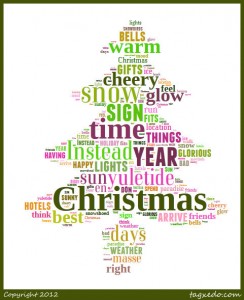 http://www.tagxedo.com/
Tagzedo is a free word cloud software, that allows you to create text into different shapes.The one on the right is a christmas one that I made. You are able to create your own text by directly typing into tagzedo or copy and paste text from a word document etc.The site gives you the option of saving your Tagzedo onto your computer, printing and sharing on blogs etc.
Wordle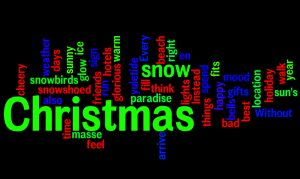 Wordle is another free word cloud software.
It also allows you to paste text and then it creates a beautiful word cloud.
Abcya for kids
http://www.abcya.com/word_clouds.htm
This site contains free word cloud software.
Word it Out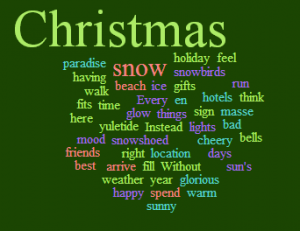 This is another free site
Classroom Ideas:
1. You can use it to brainstorm topic words, phonic blends, spelling words and then hang up the creations aound the room or make a class book.
2. The children could type their spelling words numerous times and then create the cloud. (I have used this in my spelling rotations and it has been very engaging)
3. The children can cut and then paste their story into the word cloud.
Wordle highlights the more frequent words as a bigger size text. This allows the children and yourself to gain an understanding of what words are being used frequently in their stories. For example the word 'said' often comes out very large, I then use this as a teaching point and say to the children "What other words could you use instead of said?" this then prompts a whole new discussion.