This website allows the children to use their own spelling words or chose from a list of words. Once the children have entered in their words they can play games with their words, create flash cards, practice and complete a spelling test.
This website can be incorporated either as a quick tuning in game for the whole class or as individual activity.
I would include this website in my spelling rotations.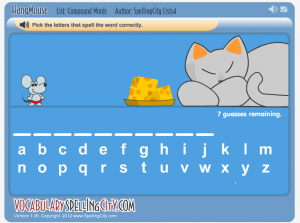 My favourite game and my classes favourite game is hang mouse.
There is a free section and also a premium paid section.
Great Resource!