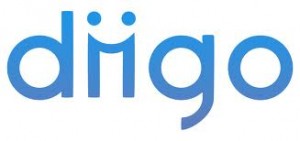 Diigo is an absolute Gem for the busy teacher. Remember how you used that great online site with your grade, but you can't remember the name and you can't find it in your favourites! Well Search no more.
Diigo allows you to tag all you favourite websites so they can be easily found. It also allows you to highlight sections, add sticky notes and allows you to take notes. You are able to have a individual account or you can create and join groups. It can be accessed from computers  iPads, iPhones etc.
Diigo can be accessed via the following link
Classroom Ideas
1. Save all your favourite websites for easy access. (Could create a group for your grade level to share with the other staff)
2. The kids can use the highlighter tool to highlight the important aspects of the text.
3. The kids can use the sticky notes to take notes for projects.
4. The kids could make a collaborative list of their favourite websites to share with another grade.
The video below gives a good introduction and overview of Diigo